Right Surveyors - Wigan
Chartered Building Surveyors for the Wigan and Manchester area.
Call 0161 403 1403 or Freephone 0800 880 6024
Right Surveyors Wigan is a local firm of experienced Chartered Surveyors and property experts, providing property surveying services, valuations and investment advice across Wigan and Greater Manchester.
At the Right Surveyors, we know purchasing a property is a big deal, whether you're a first time buyer or adding to your property portfolio. That's why we work to make the whole process as stress free and smooth running as we can. Our trustworthy Wigan Chartered Surveyors are experts in their field and will be on hand to personally answer any queries you may have throughout the whole process. It's this sort of customer service that we believe makes us that bit special.
Not only do we pride ourselves on our unique customer service, but also the high standard at which our Wigan building surveyors conduct their analysis and feed back their findings to you. Much of this is down to Chris Newman FRICS RegVal, one of Wigan and Greater Manchester's most notable property professionals. Chris is a Fellow of the Royal Institution of Chartered Surveyors and has over 30 years experience in providing surveys and valuations.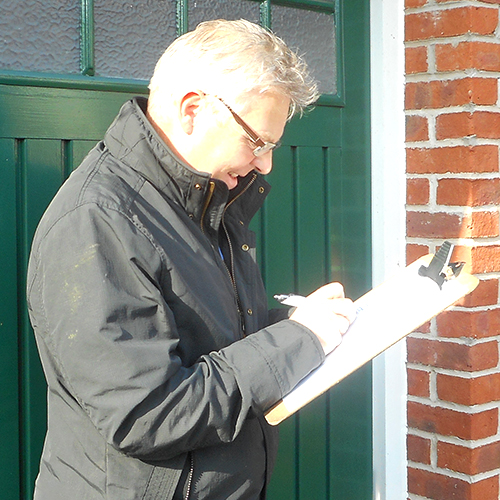 "By commissioning experienced and local Wigan Chartered Surveyors to take a look at your new or existing property, you could be saving yourself thousands in future maintenance and repair costs. Finding structural defects early means you can deal with them before they start costing you thousands and I can guide you through the whole process, advising you on the best and most cost effective methods in dealing with any issues uncovered
"In addition to this, Chartered Surveyors can help when you're purchasing a new property. Should any unknown structural defects be found you may well have the ammunition you need to force down the purchase price of the property."
Building and Property Services from a professional Wigan Chartered Surveyor
We will only ever provide you with local Wigan building surveyors who are trusted professionals with a skill for all things property. That's how we ensure that you get the most out of your survey, enabling you to go into your Wigan purchase with your eyes wide open. It is this level of service that has put our building surveyors at the forefront of property surveying.